CCA - Pure Rejuvenation Anti-Aging & Laser Clinic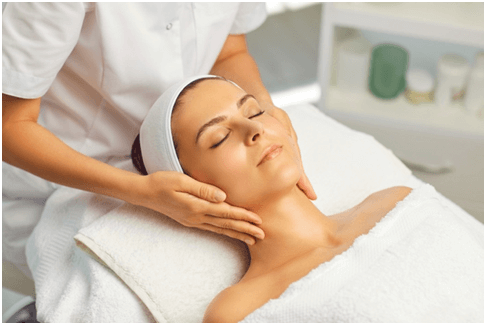 Pure Rejuvenation Anti Aging & Laser Clinic has won the Consumer Choice Award in the cosmetic procedure provider category for Greater Toronto Area. The only organization in North America that uses data-backed independent research, the Consumer Choice Award has been promoting business excellence in small and medium-sized businesses for more than three decades.
At Pure Rejuvenation Anti-Aging & Laser Clinic, we recognize the impact of appearance on confidence and social interactions. We are committed to helping people achieve a healthy self-image by offering safe, effective, and affordable non-surgical anti-aging, cosmetic, and laser procedures with minimal downtime.
For many years, we have been providing cutting-edge laser and anti-aging treatments in the Greater Toronto Area. Our experienced and qualified Nurse Practitioner administers all injections of platelet-rich plasma (PRP), neurotoxins for wrinkle treatment, and non-permanent fillers, while our highly trained and experienced medical technicians perform laser procedures.
Some of our most sought-after treatments include Juvederm®, Restylane®, Botox Cosmetic®, PRP face, neck, and decolletage revitalization, collagen induction therapy, chemical peel for acne, and anti-aging facials.
We prioritize patient experiences and ensure that our treatment areas are designed to promote relaxation, while the waiting area is comfortable, allowing our customers to feel cared for and comfortable. This approach has helped us build trust with our customers over the past decade.
Pure Rejuvenation Anti-Aging & Laser Clinic isn't merely about procedures or treatments. We strive to provide enriching patient experiences. From relaxing treatment areas to a comfortable waiting area, everything is designed with the utmost compassion and attention to detail. For over ten years, that's what has helped us win the trust of our customers.
Consumer Choice Award has been North America's largest organization to hold independent surveys to assess customer satisfaction and brand equity. Pure Rejuvenation Anti-Aging & Laser Clinic is another example of a brand that customers believe in, endorse, and are proud to associate with.
To learn more or to contact Pure Rejuvenation Anti-Aging & Laser Clinic please visit: www.purerejuvenation.ca or https://www.ccaward.com