Sun exposure, hormonal changes, and aging can all have an impact on your skin's appearance. Over time, your skin begins to lose hyaluronic acid and collagen, resulting in fine lines, wrinkles, and loss of fullness and elasticity. Our healthcare professionals at Pure Rejuvenation Anti Aging & Laser Clinic can now reverse these signs of aging by correcting the wrinkles and folds and adding volume to sunken skins. JUVÉDERM® facial fillers are injectable treatments that can shape and contour specific features-with results that can last for up to 24 months, depending on the treatment area. JUVÉDERM® adds volume to specific areas of the face, lifting the cheeks, smoothing lines and plumping lips. Many JUVÉDERM® facial fillers include lidocaine which can help reduce discomfort during the procedure. The range is designed to treat different areas of the face, and visible results can be seen shortly after treatment.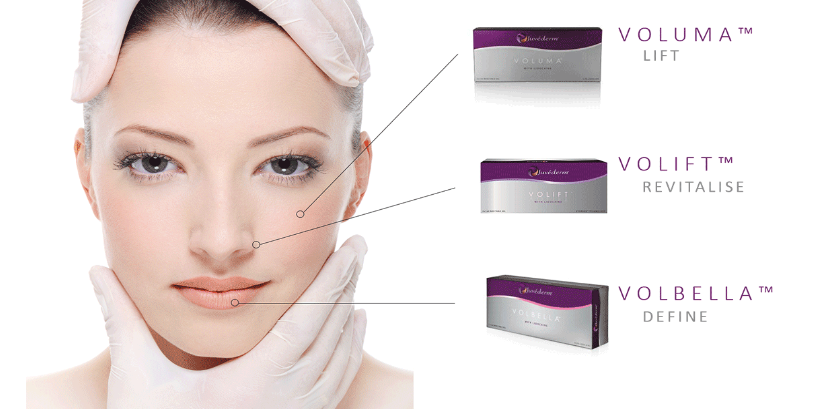 Frequently Asked Questions
JUVÉDERM®, VOLITE™, VOLBELLA®, VOLIFT®, VOLUMA®, VOLUX™ and their designs are trademarks of Allergan Holdings France SAS, an AbbVie company, or its affiliates, used under license by Allergan Inc.