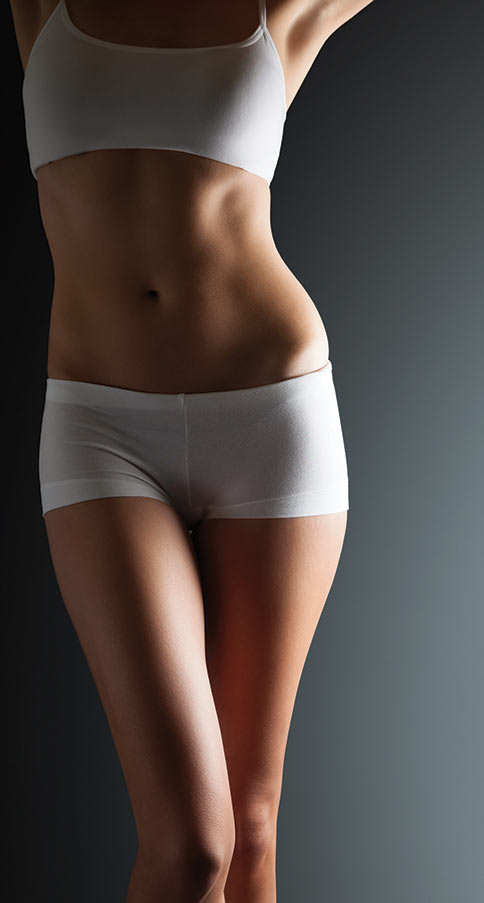 The FDA-approved PelleFirm® System provides a non-invasive, pain free treatment for the tightening the skin on the body, resulting in a firmer, more toned appearance and a reduction in the appearance of cellulite. PelleFirm® is ideal for treating skin around the abdomen which has become lax as a result of ageing or childbirth, and also tackles problem areas including flabby, wrinkled and loose skin on the upper arms, neck, buttocks and thighs. It works on any skin type and well as tightening the skin. PelleFirm® also works to reduce the dimpled appearance of cellulite because of its unique massage function. Small spheres on the device's massage head work gently but effectively on the skin and encourage movement of underlying fluids into areas where they can be naturally excreted via the body's lymphatic system.
PELLEVÉ® and PELLEFIRM® are registered trademarks owned by owned by Cynosure Inc.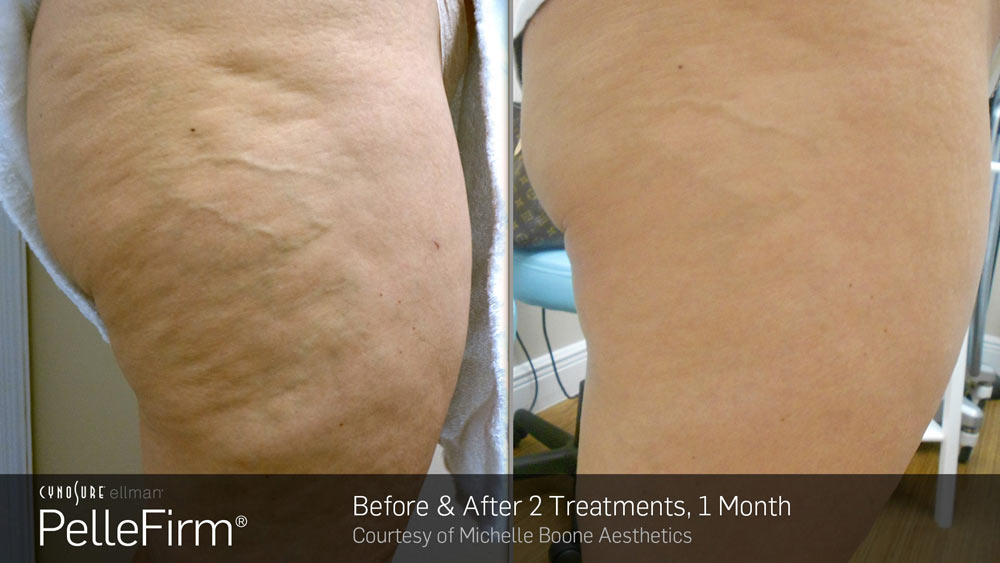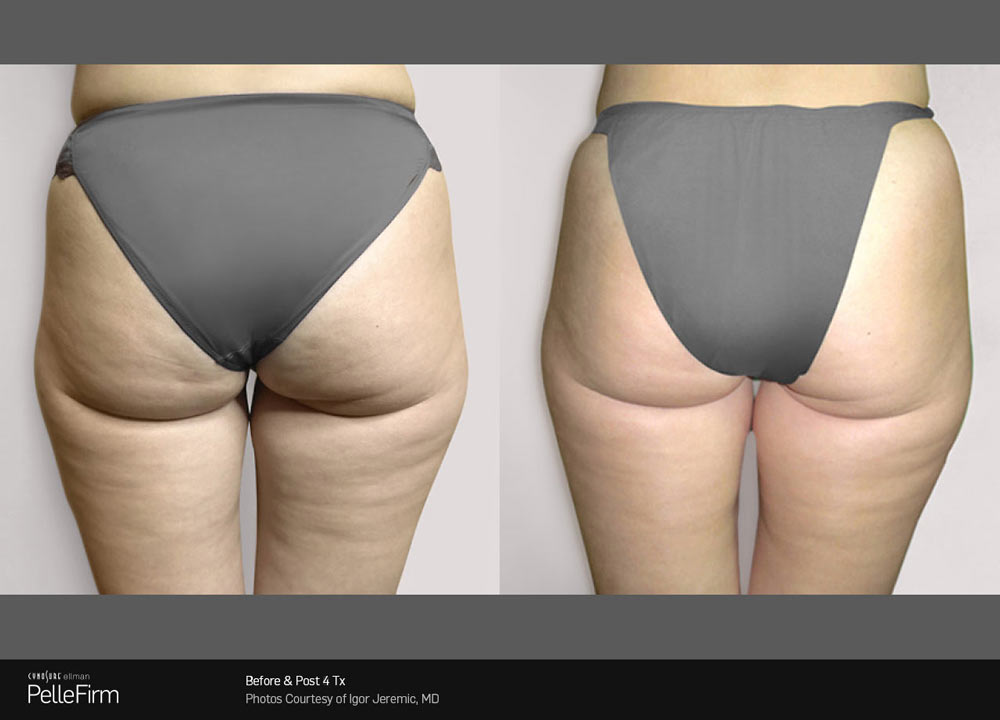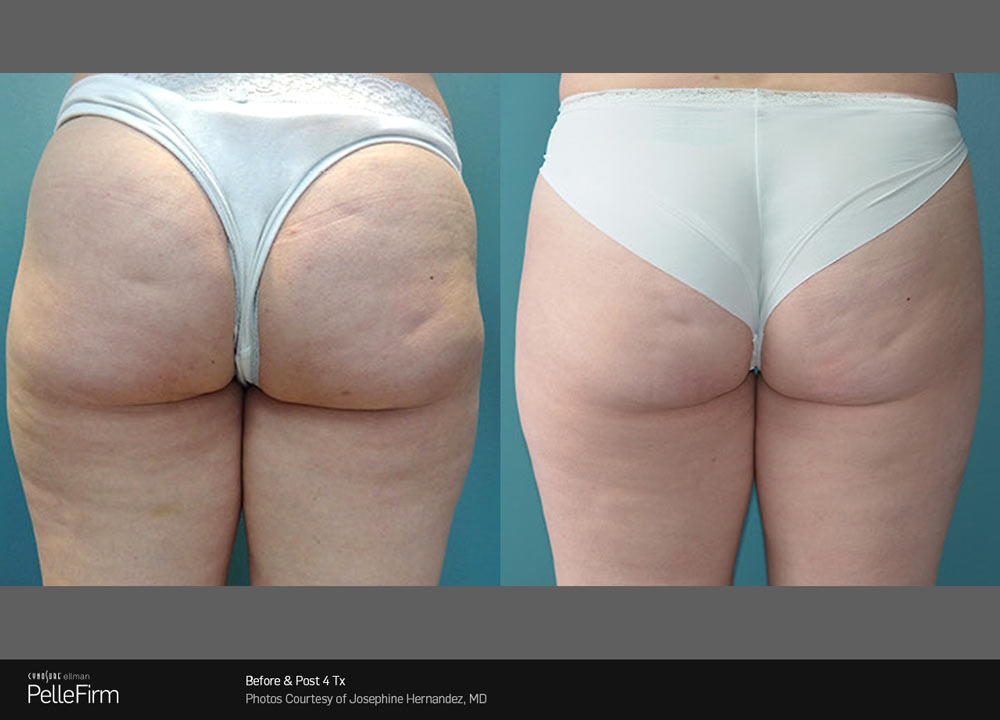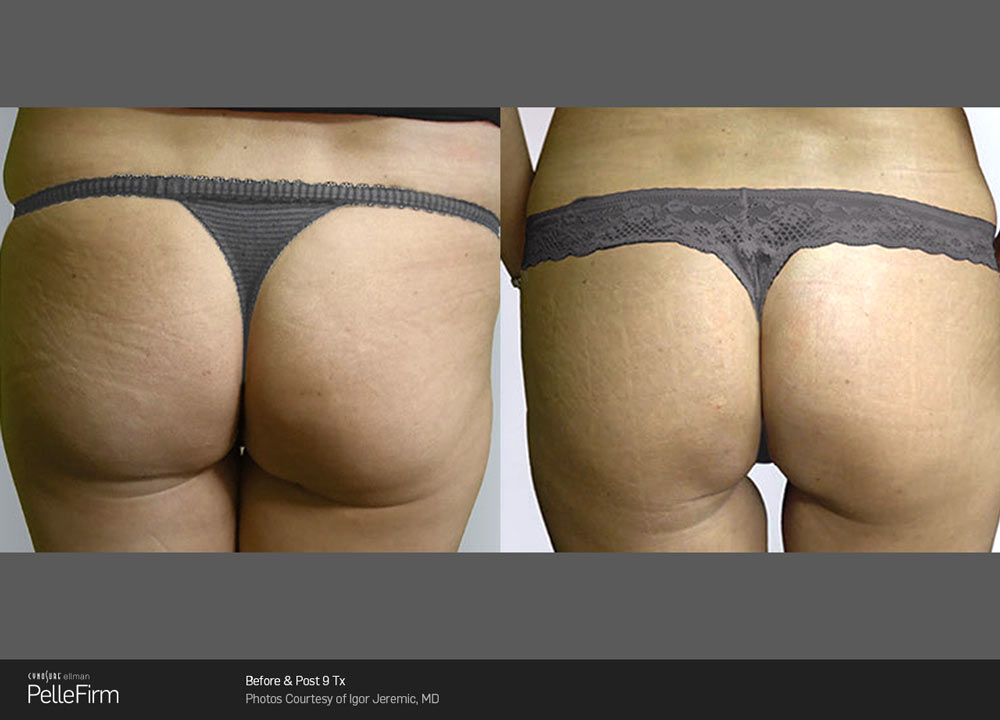 The PelleFirm™ device was recently FDA-approved as a non-invasive, radiofrequency-based treatment for the temporary improvement of the appearance of cellulite.
The system used a large diameter handpiece to elevate tissue temperature up to 45 degrees Celsius, coupled with mechanical massage heads for treatment of areas with cellulite. PelleFirm™ can address almost any area of the body and is ideal for problem zones such as the abdomen, arms, buttocks and thighs. It an be used on all skin types, and is a comfortable treatment. There is no downtime following the procedure. Most patients will require 3-4 treatments to see results.